Christos William Ioannou - Before and After BABY MELINA
August - Sept '03
Updated 10/04/03
Some Washington County Fair - some Tontitown Grape Festival - a little Circus - and an artist's colony.
---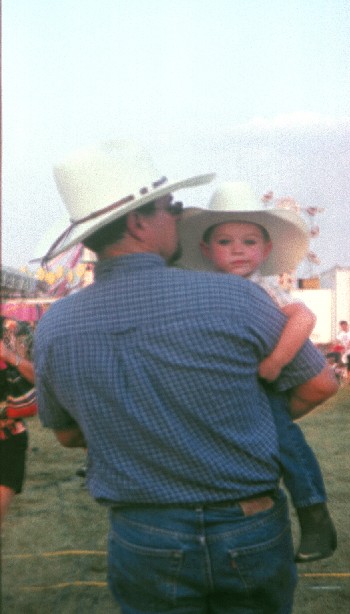 Little cowboy with big daddy "Hoss" at 2003 Tontitown Grape Fest.
---

Mugging it up with Bavarian Hat.
---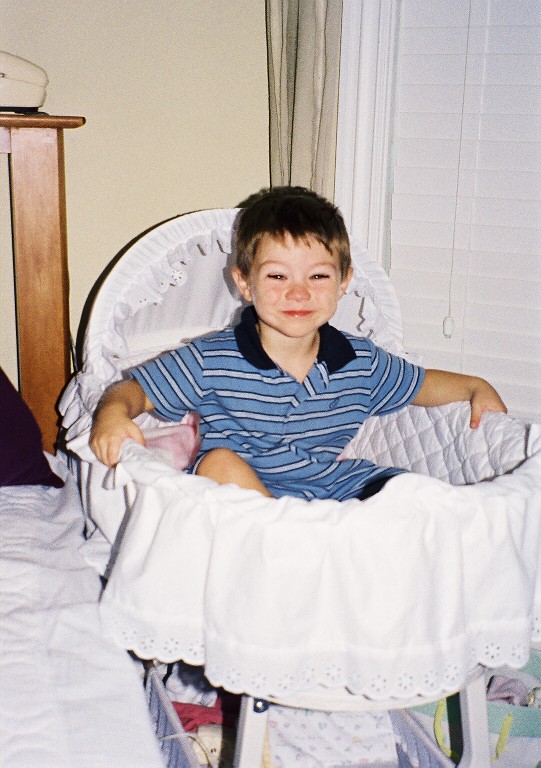 "Hey boy, that's not your bed!"
---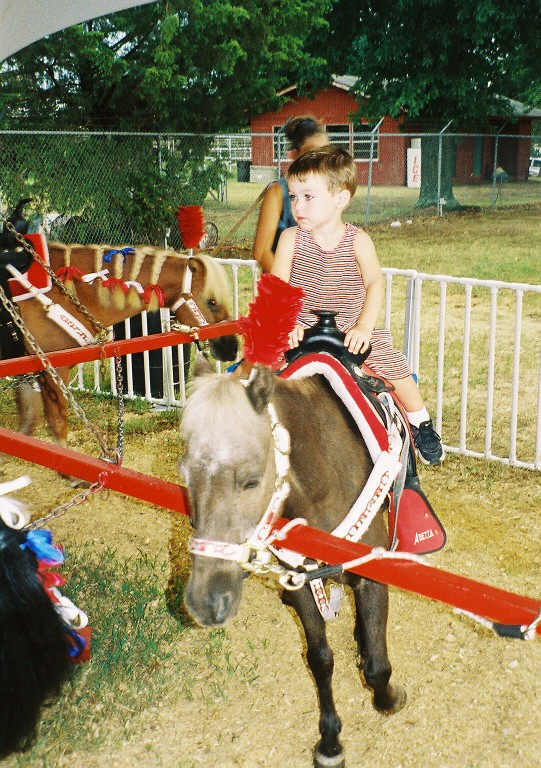 "Mister, won't you please help my pony..." - Christos At Washington County Fair.
---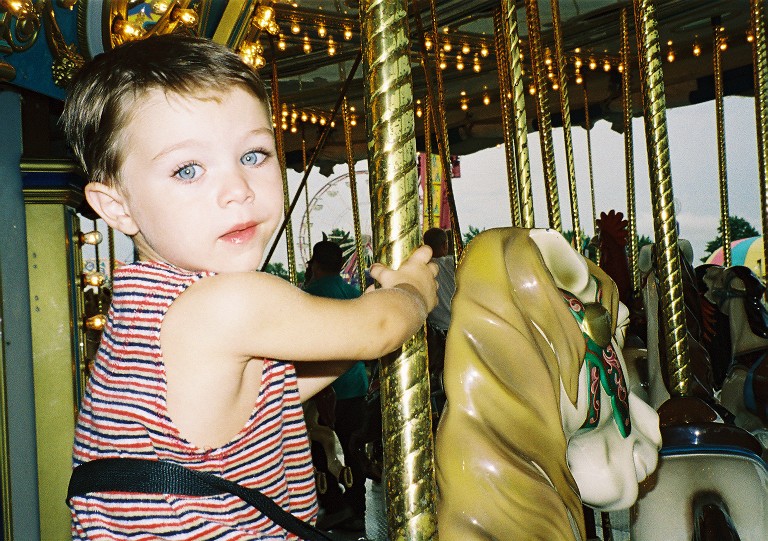 Merry-go-round action at the fair (Like those eyes? Wait for the next pic.)
---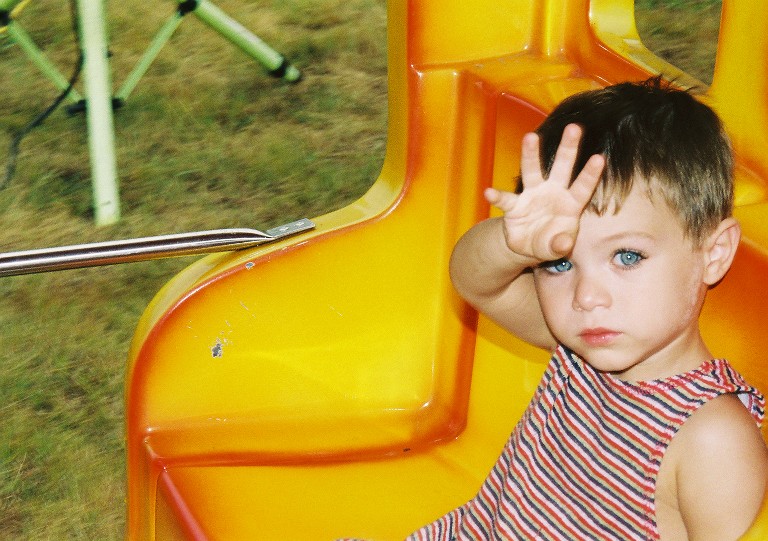 Waving from the train at the fair.
---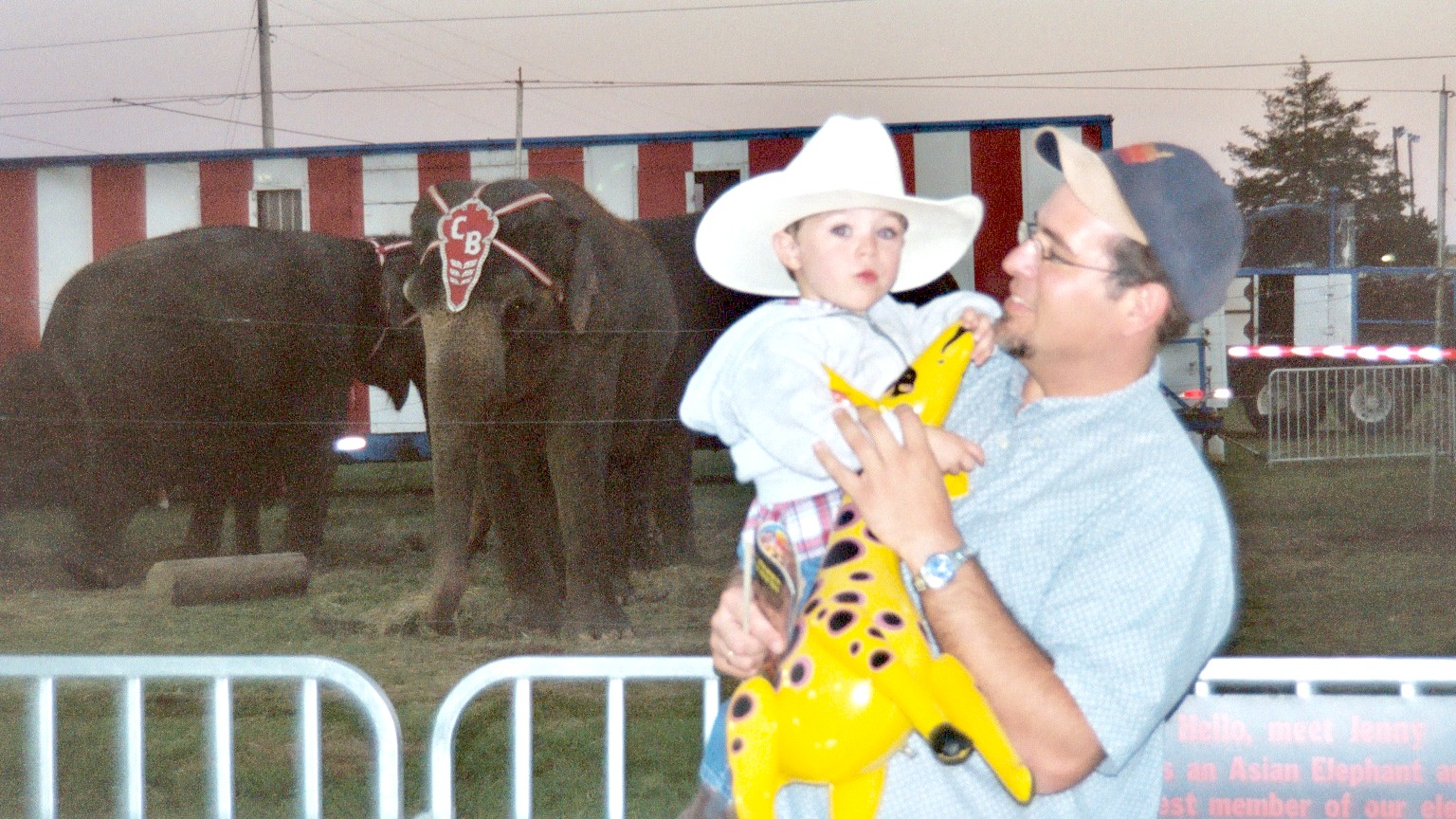 Now at the Circus!
---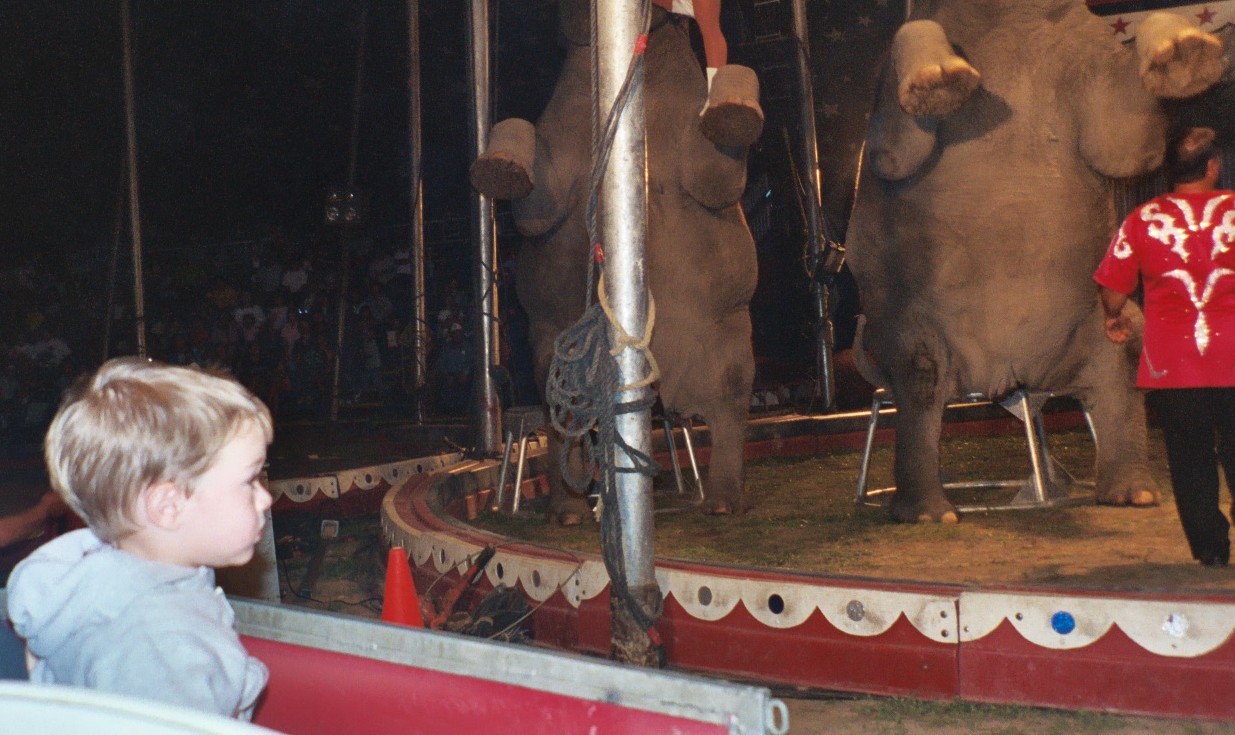 Stunned and amazed by the trained elephants.
---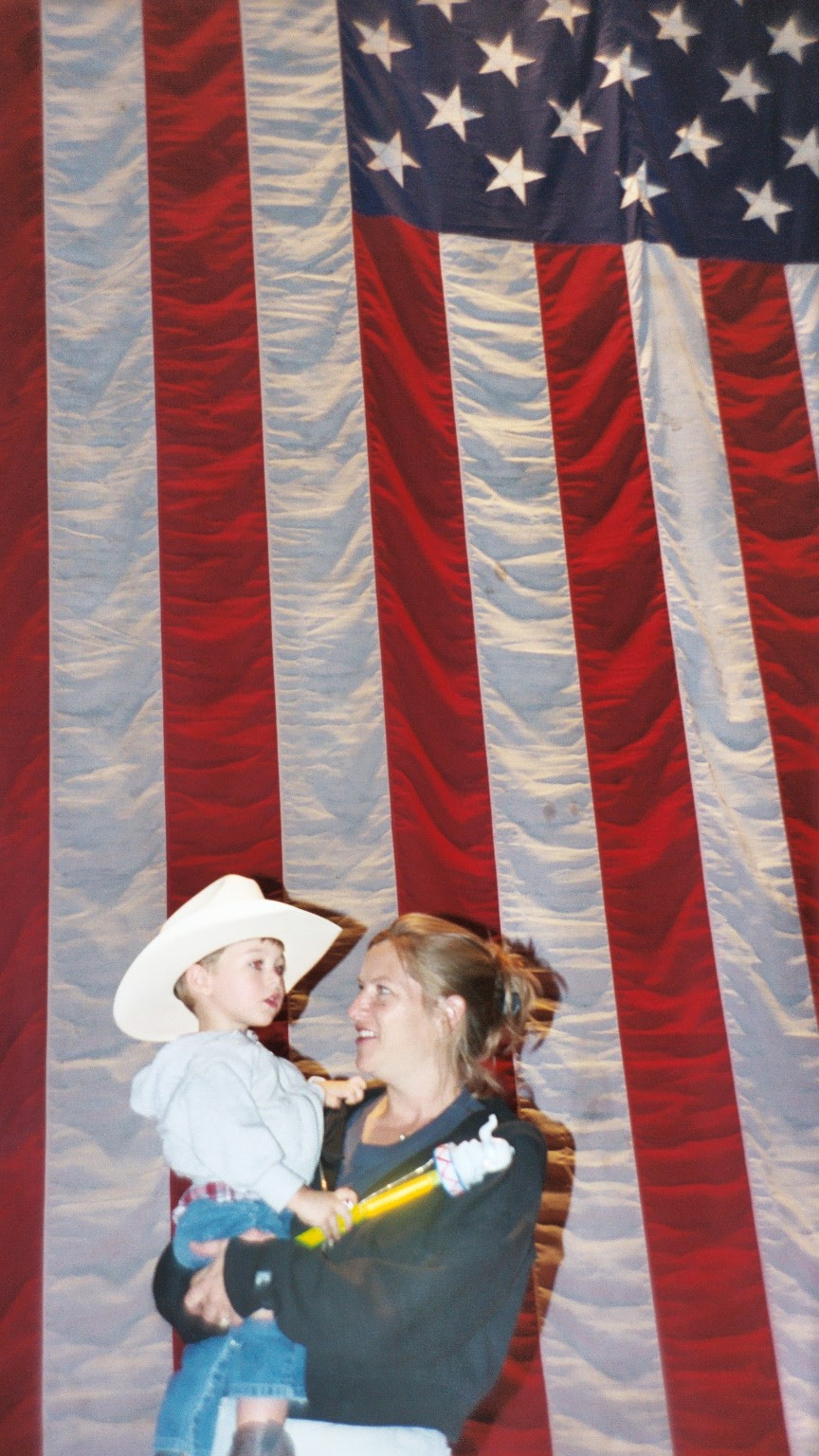 Finale at the Circus with mama!
---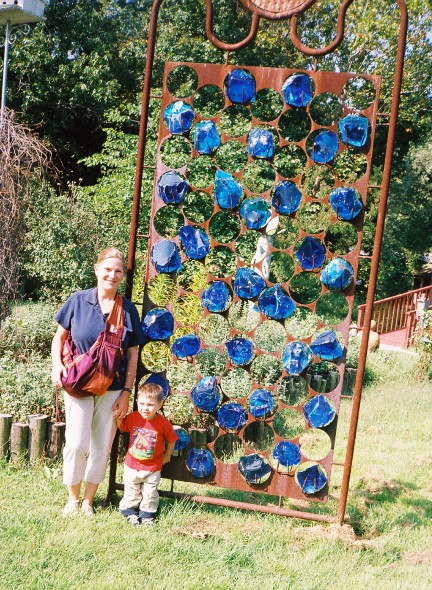 Ar Terra Cotta Studios - near Elkins, AR - with Mommy and Melina (hidden.)
---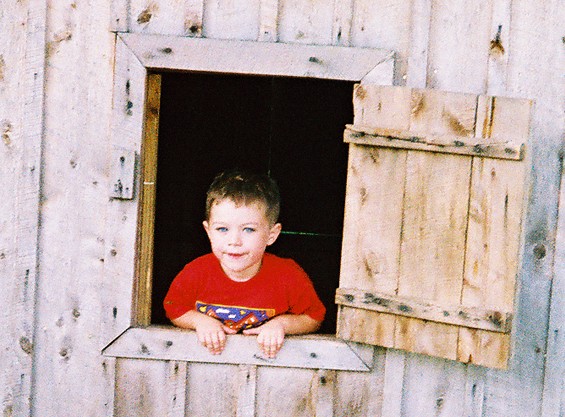 Playing in a mini house at the artist's colony.
---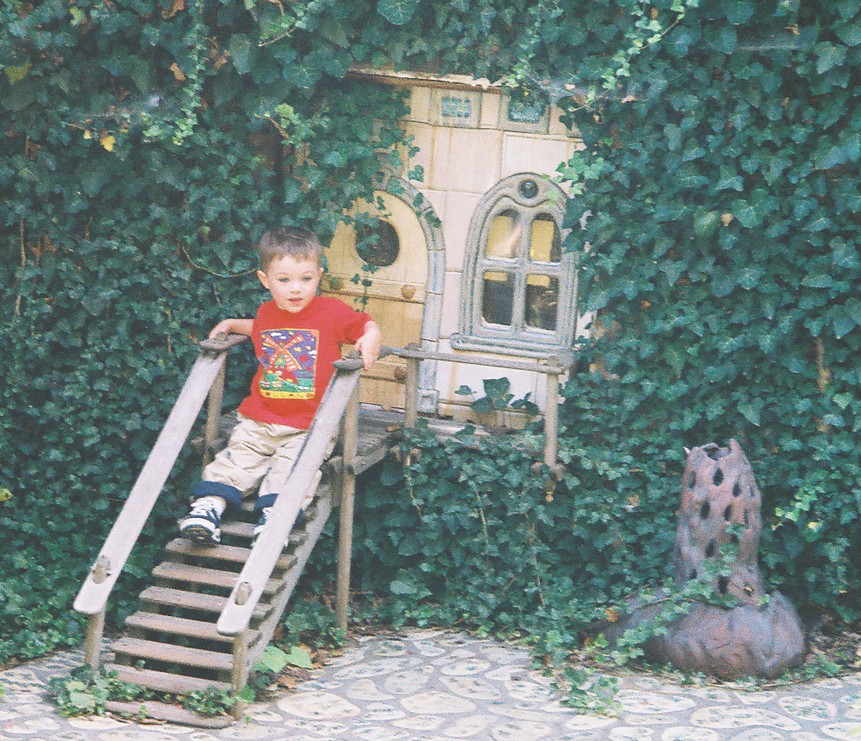 Even smaller house - trolls are visible through kitchen window.
---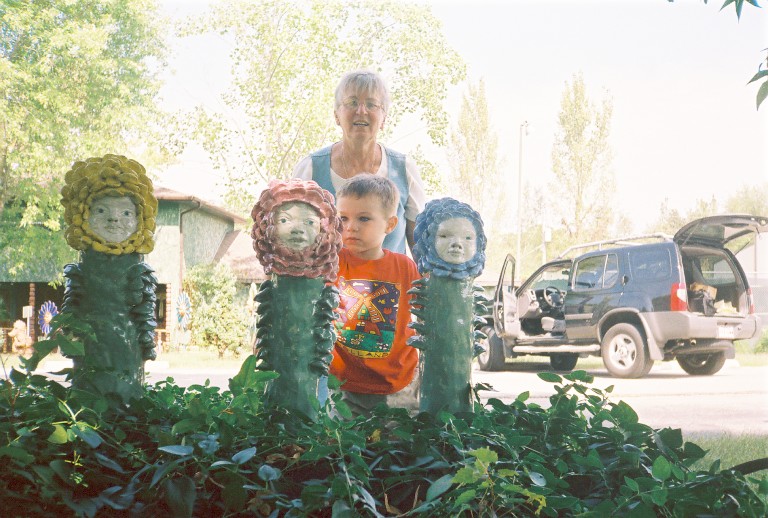 With Oma Franzi near more artwork.
---

The Studio is famous for the "Bluebird of Hapiness" glass blown birdies. Christo inspects a larger, outdoor piece.
---
Go Back to
NEW PICS! The most current page.


Go Back to the
Mothership: The Mooshhhhh Zone