Autumn in the Ozarks
Pics from Missouri and Arkansas.Updated 10/29/03.
---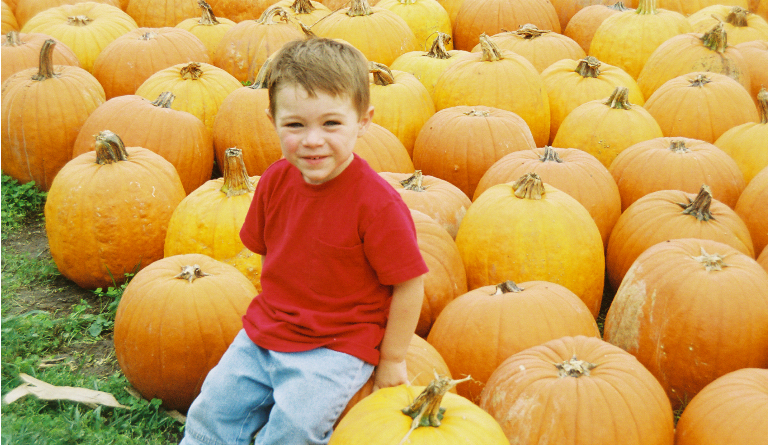 Christo - in a St. Louis pumpkin patch - lookin' for the Great Pumpkin.
---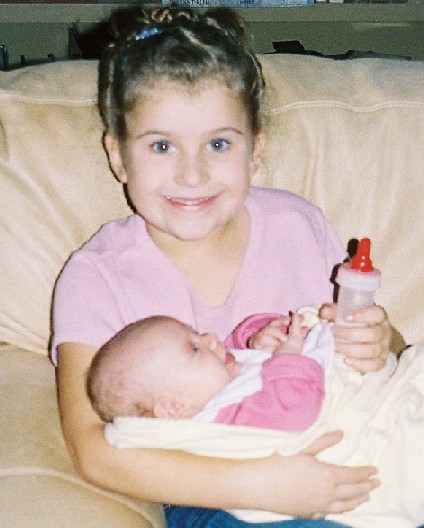 Cousin Zoe feeds the baby, Melina.
---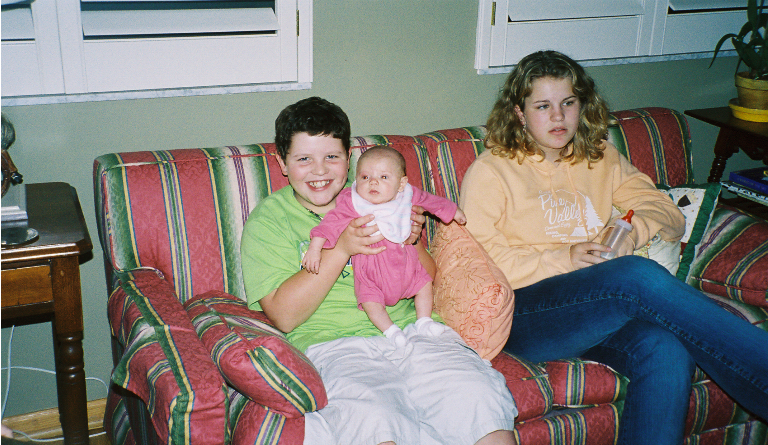 Austin doing an 8 pound "curl" - Lydia is not impresed.
---

Back in Arkansas - at the Sleepy Hollow Pumpkin Patch.
---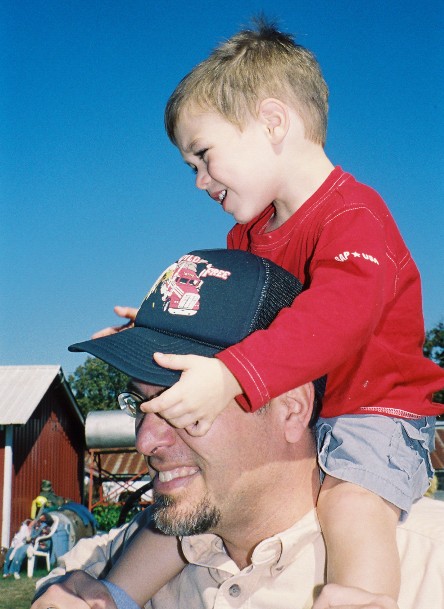 Christo attempts to steal Mooshhhh's fashionable trucker hat.
---

The Pony Ride - a Mooshhhh Zone favorite pose for Christo.
---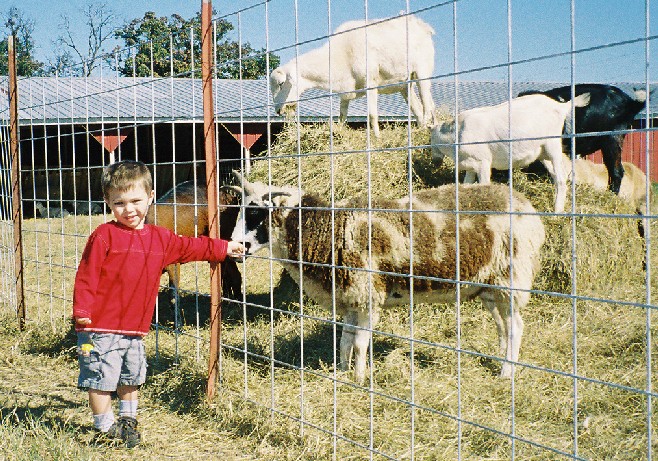 On to the goat feeding...
---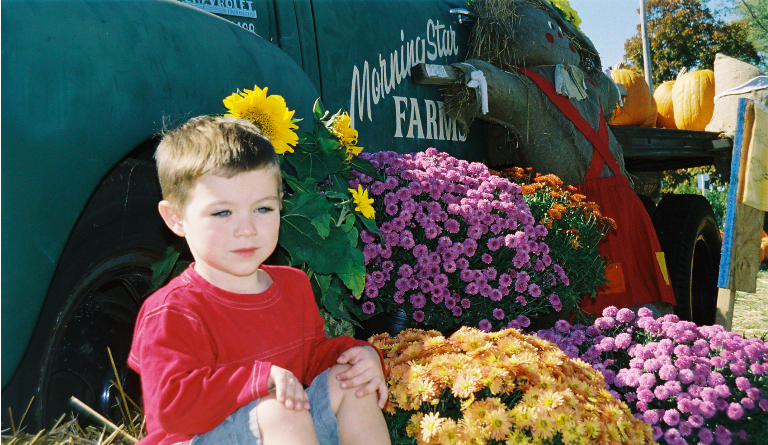 ... and the then the pensive shot by the flowers.
---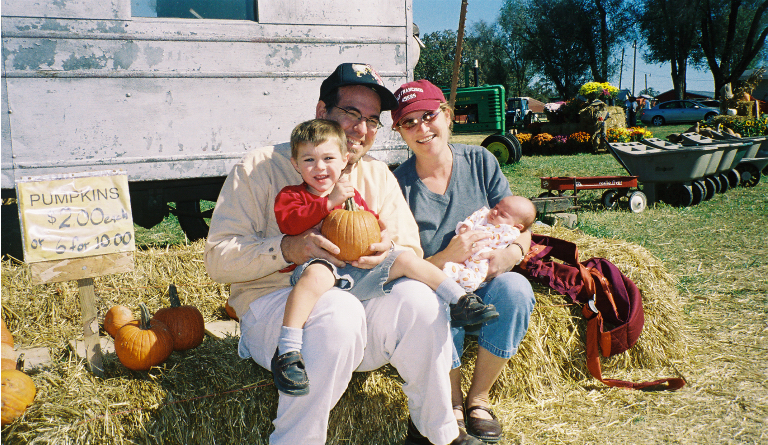 The whole family.
---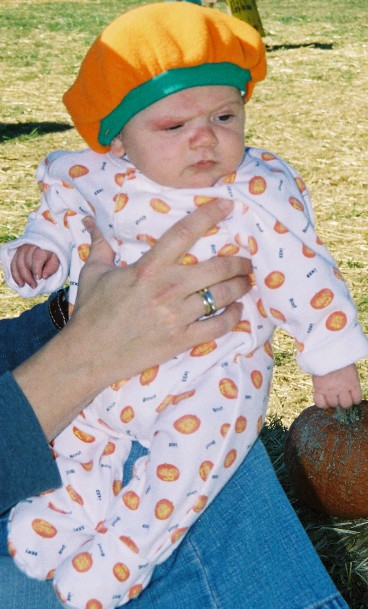 Oh - what about Melina's outfit? Here she models her "pumpkin wear."
---
Back to:
---
---
Go Back to the
Mothership: The Mooshhhhh Zone