North of South of the Border!
The Alamo, the Riverwalk, and Mariachi! Updated 5/8/03.
---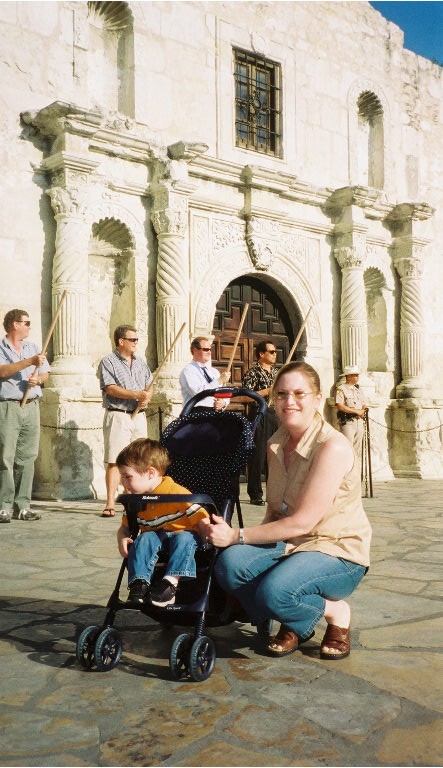 Remember this? Christo looks for the spot that Ozzy left behind.
---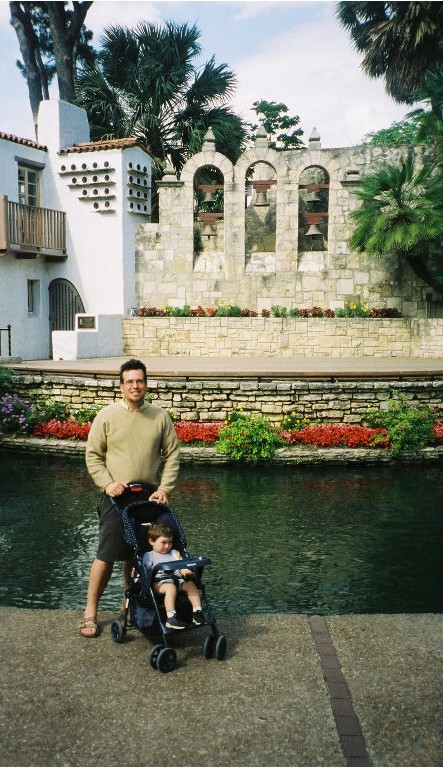 Christos and father along the Riverwalk ampitheater by La Villita.
---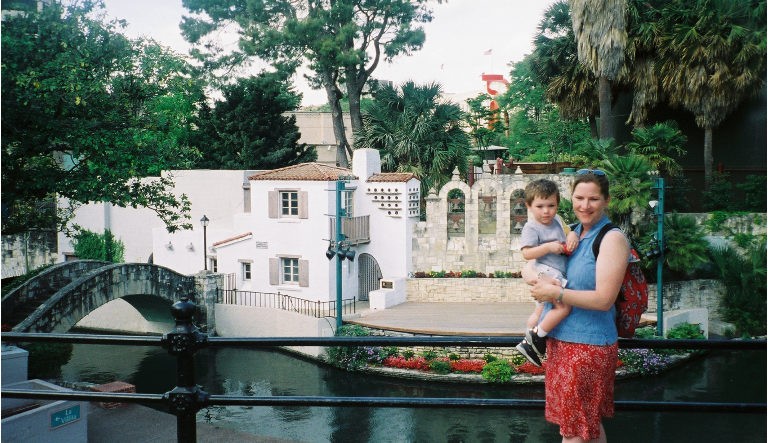 Christos and mother near the same site as above.
---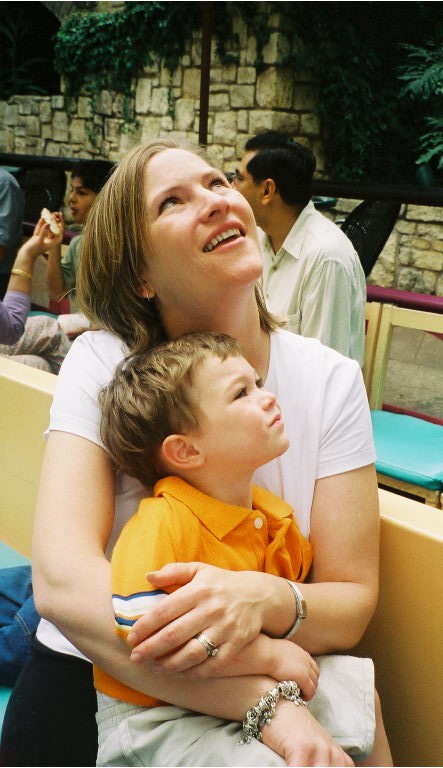 Taking a ride on the San Antonio River.
---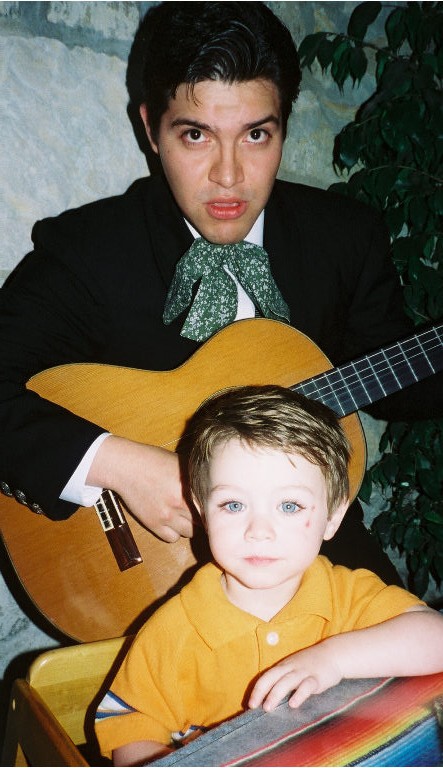 Christo with member of Mariachi band - playing the standard "Volver".
---
<
---
Go Back to the
Mothership: The Mooshhhhh Zone