Melina's Baptism
Melina Frances
Baptized June 27, 2004
St. Nicholas Greek Orthodox Church - St. Louis, MO
Page Updated 9/11/04.
---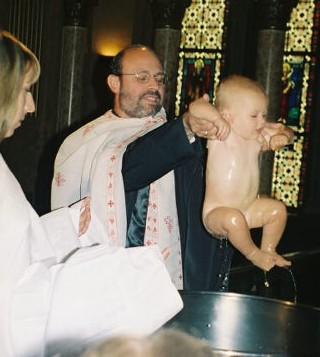 Father Doug Papulis dunks Melina as Godmother Maria Nakis looks on.
---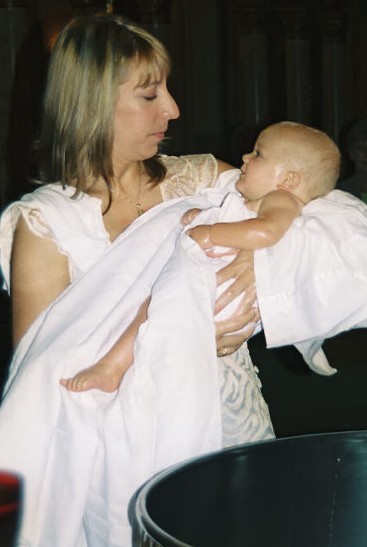 Godmother Maria receives Melina - oiled up.
---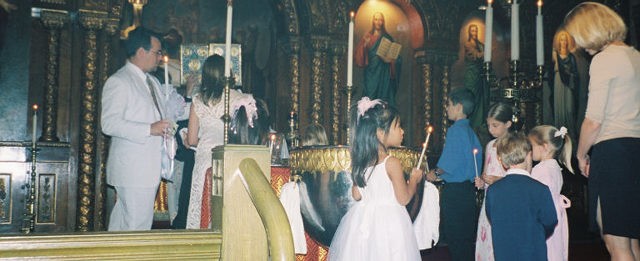 Procession of family members (three times around the font.)
---

The Ioannou's trying to pose.
---

Proud parents.
---

Four generations - Sam Nakis surrounded by grand-daughter (Molly), daughter (Maria) and great grand-daughter (Melina.)
---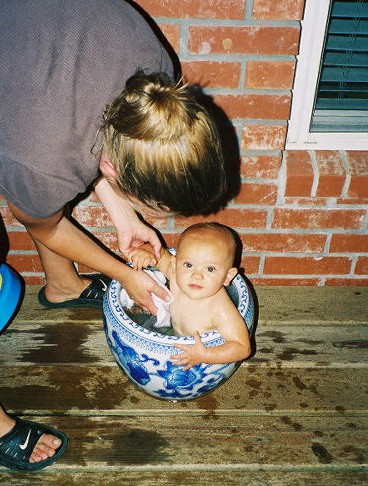 Molly (according to Greek custom) washes Melina AFTER the baptism - but SAVES the water.
---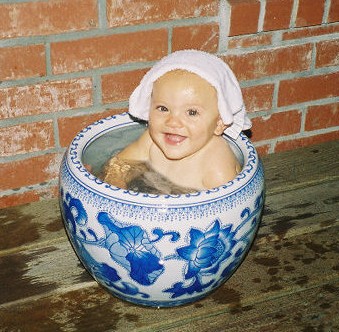 Note: Melina is in large vase, this was the best way to save the water.
---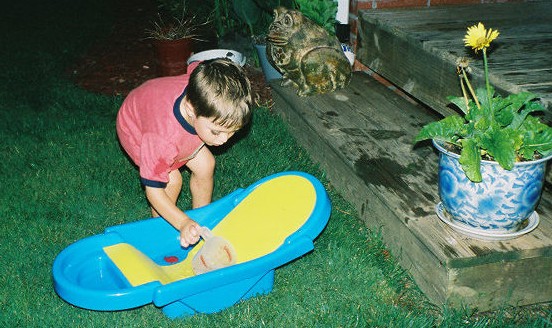 So - what do you DO with it? Use it to water flowers and vegetables, as Christo is shown here doing.
---
---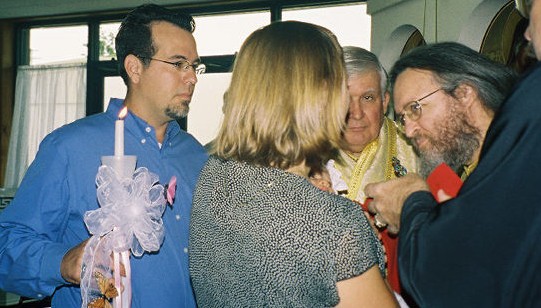 Getting 2nd Communion back at St. Nicholas Antiochan Orthodox Church in Arkansas. Fr. John gives it to her as Fr. Tom helps.
---
Go Back to
KIDS NOW! The most current online "album" launch page.

Go Back to the
Mothership: The Mooshhhhh Zone