Pheasant Hunt - January 30, 31, 2004 - Obert, Nebraska
The high temperature on Friday was 4. It was arduous, but fun. Updated 03/31/04.
---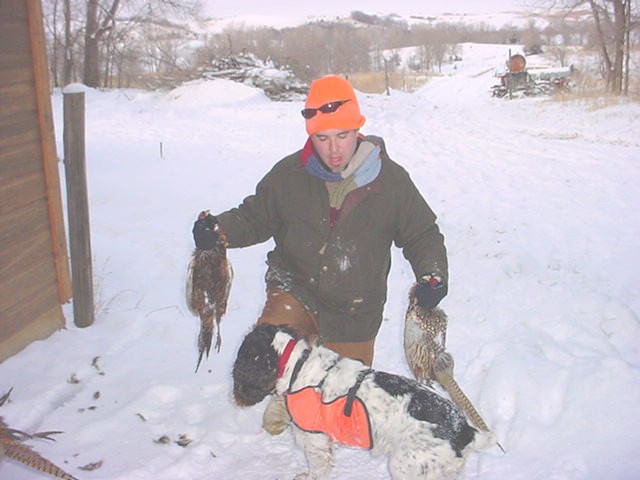 Demos & Sammy after a run.
---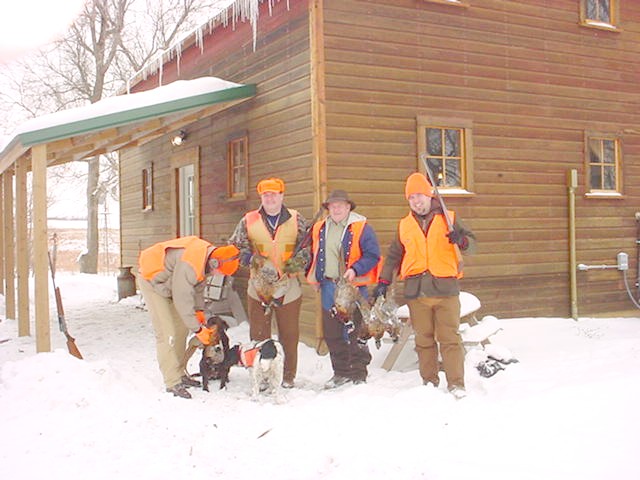 Mitch, John, Barry and Demos.
---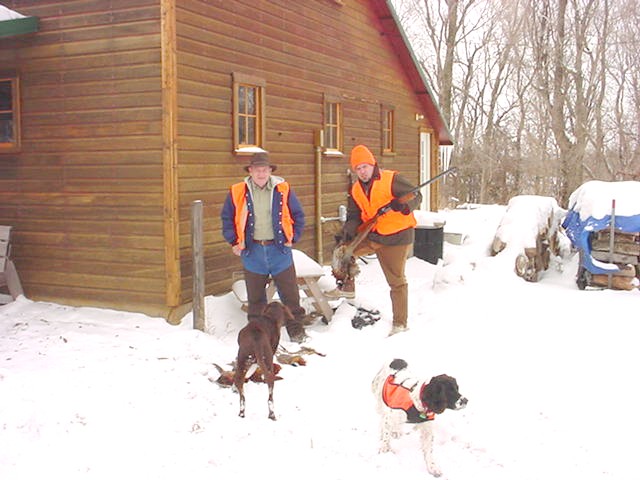 Barry and Demos showing off.
---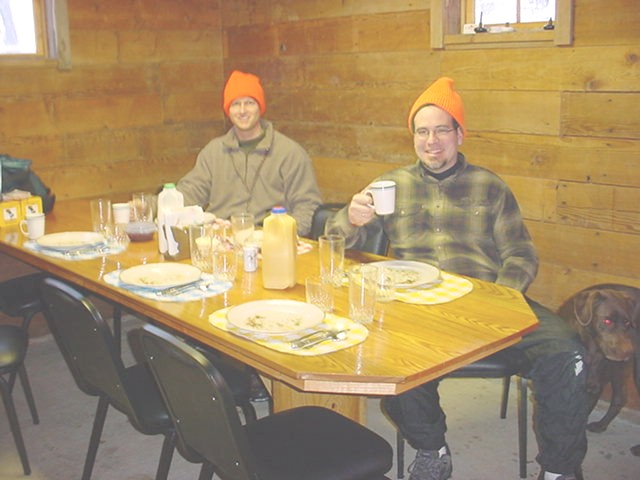 Mitch and Demos before they head out into the cold. Thanks for the great grub, Tom and Carla.
---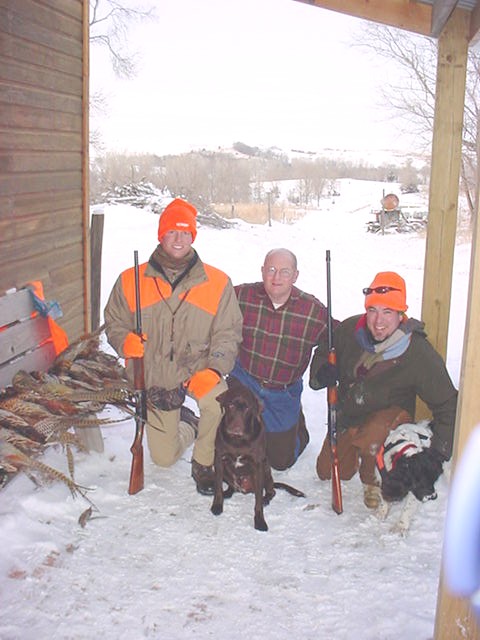 Mitch, Barry and Demos before they wrapped things up.
---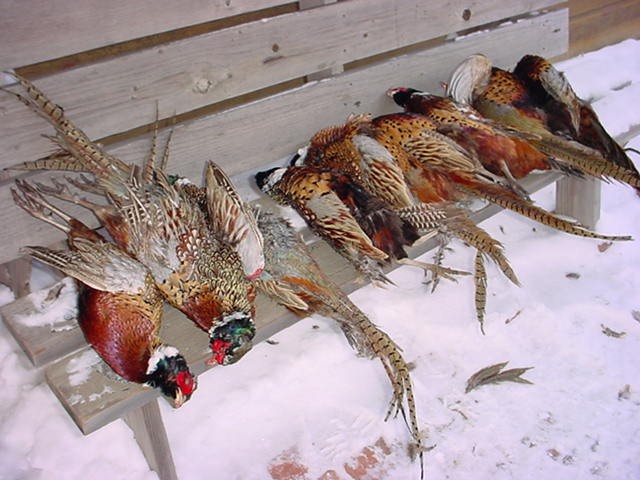 The take.
---
---
Want to visit the site of ?
the Pheasant's Den? Click on the name.

Go Back to the
Mothership: The Mooshhhhh Zone