Wow - another year - another 72 holes with some atrocious Friday weather. The only debate was whether the weather was worse than Blumpee I, day 1.



Pictured at the 2004 Blumpee - Rookie of the Year, Rick Ciambro.
Congratulating him, Founder's Club Memeber, Mooshhhh (aka D.C. Ioannou.)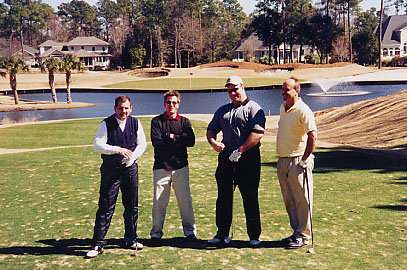 Four stout men (L t R) Rick Ciambro, Timmy Robinson, Tom Dowd & Jim Kuhn.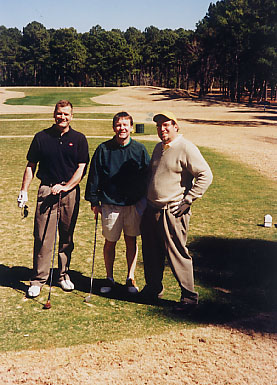 Three stout men (L t R) Larry Wilhelm, Mike Robb & Demos Ioannou. Where's Spence (taking pictures.)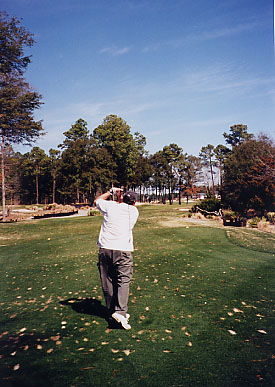 Here he is! Steve Spencer tees off on The Pearl West - Par 3. March 1, 2004.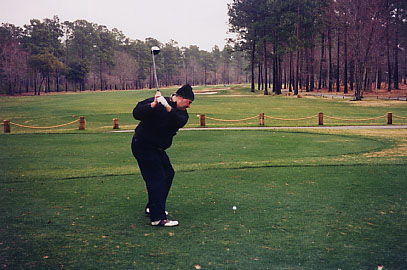 Tom Dowd tees off on The Pearl - East No.1 before the weather turned REALLY nasty.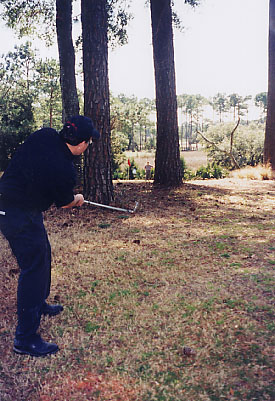 Mooshhhh pops it between 2 trees (same hole as Steve Spencer above) for his 2nd shot on his way to a 4. Jim Kuhn can be seen from the green.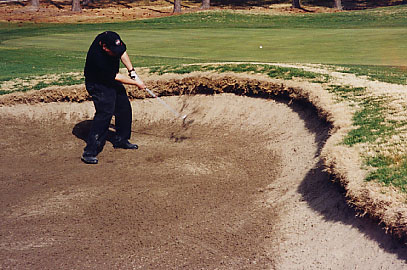 Mooshhhh hits out of the sand at the Pearl West - Mar. 1, 2004.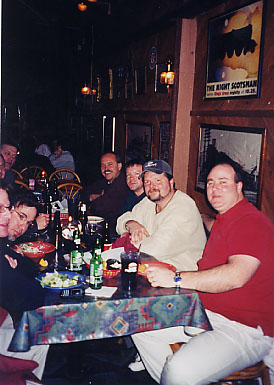 At dinner at Santa Fe Station. Not a flattering shot of Tom Dowd.