Fall in Arkansas - click on him to see more Christos since the move.

Baby Christos : The Mooshhh Zone late Auitumn baby update!



"Mister, won't you please help my pony! He's down, and he ain't gettin' up."



A Mooshhhh Zone exclusive.

Tell your ma' - tell your pa'
gonna send you down to...

ARKANSAS!
That's right, land of Clinton, the Razorbacks and Summer Teeth! (Summer in - summer out!) We loaded up the truck and moved to Arkansas. "Why?" you may ask. Wal-Mart (the world's largest retailer) needed me. Well, Kraft did. So I moved. Molly is back in the land of her kin! To celebrate you can see what's going on. We are now in Springdale - Home of Tyson and the AQ Chicken Shack.
See our new house by clicking on the front view or the back view of our new house.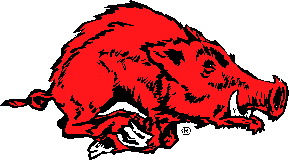 What is a razorback? It's a wild pig. I need to catch me one and cook it up!
You - the web community - demanded an update! And what do we have this month? New pics of the baby/toddler and a visit by his Oma. See more by clicking on his pic. Send me a message once in a while, will ya'?! I'll try to keep you up to date on this now, baby-centric version of the Mooshhhhh Zone.

Sign the guestbook - take the poll - write to me. I'll reach back out to you.




WHY THE MOOSHHHH ZONE? Dedicated to the creator of this site - this page is meant for the enjoyment of YOU the visitor, whether you are one of my multitudinous family members, friends or just a browser. This is an evolving set of sites (so hard to keep fresh) - but I'm trying! So sign the guestbook, send an e-mail, venture into my weird world... or as it is called here on the internet... the Mooshhhh Zone!



You have joined
other idiots in wasting time on this page.

Demos C. Ioannou
Mooshhhh@bigfoot.com
Springdale, AR
Last updated 11/15/02
Classics from the 20th Century